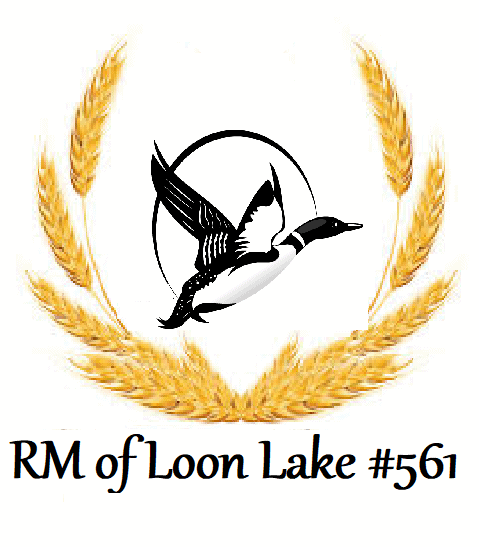 New Website
We are proud to announce our new website and appreciate all your patience while it was under construction.
Online Banking Available
Pay your Taxes online with CIBC or Central 1 Credit Unions
Ways to Pay your Taxes
Cash, Cheque, Debit or Credit, Or Money Order
Mail a Cheque or Money Order to the RM Office
Online with CIBC or Credit Union
In Person at a CIBC Branch
Loon Lake Transfer Site New Hours
Summer Hours
April 1st to September 14th

Sundays 2pm – 4pm
Wednesdays 9am – 4pm
Thursdays 9am – 4pm
Winter Hours
September 15th to March 31st

Sundays 2pm-4pm
Wednesdays 9am – 4pm
Bylaw Officer
We are excited to announce that a Bylaw Office has been hired for the RM of Loon Lake.
Burning Permits
If you are planning on doing any kind of Controlled Burn, i.e. brush piles, you are required to obtain a Burning Permit.
You can do this in 1 of 2 ways:
Calling the RM office at 306-837-2076
Coming into the RM office and filling out a form
There is valuable information on how to burn safely as well as Liability information on the form, as to which the Landowner of the burn is responsible for.
PLEASE BE RESPONSIBLE
Please Note: NO Burning Permits will be issued during a Fire Ban
Building Permits
For any demolishing, renovations or building of any kind, a permit will be required.
Examples of work that REQUIRES a permit: (but not limited to)
Any change in the structural components of a building, such as a bearing wall, an exterior wall, joists, beams and trusses.
Windows and doors that are altering the size of the opening
Bedroom windows (whether size is altered or not) to make sure they meet current egress requirements.
Examples NOT needing a permit: (but not limited to)
Flooring,
Cupboards
Normal maintenance of a building, Shingles or Eave troughing
Doors and windows (excluding bedroom windows) if size is not being altered
Tips Grant
We are excited to be able to participate in the TIPS Grant again for the 2022 year.
If you are a part of a non-profit organization and that you feel you may benefit from this service please contact the RM office for an application and eligibility requirements.
A completed application must be delivered to the RM office no later than 4:30pm on March 15, 2022
Issues With ATV Activty
We would like to remind everyone that ATV's are not permitted on any RM road or any of the roads within the subdivisions. The Bylaw Officer will be monitoring this activity. Tickets may be issued. As well, Helmets are required by law to be worn while driving ATVs.
2020 Annual Audited Financial Statement
Now Available on the RM website as well as at the RM Office.
Please call the RM Office Should You Have Any Questions 306-837-2076